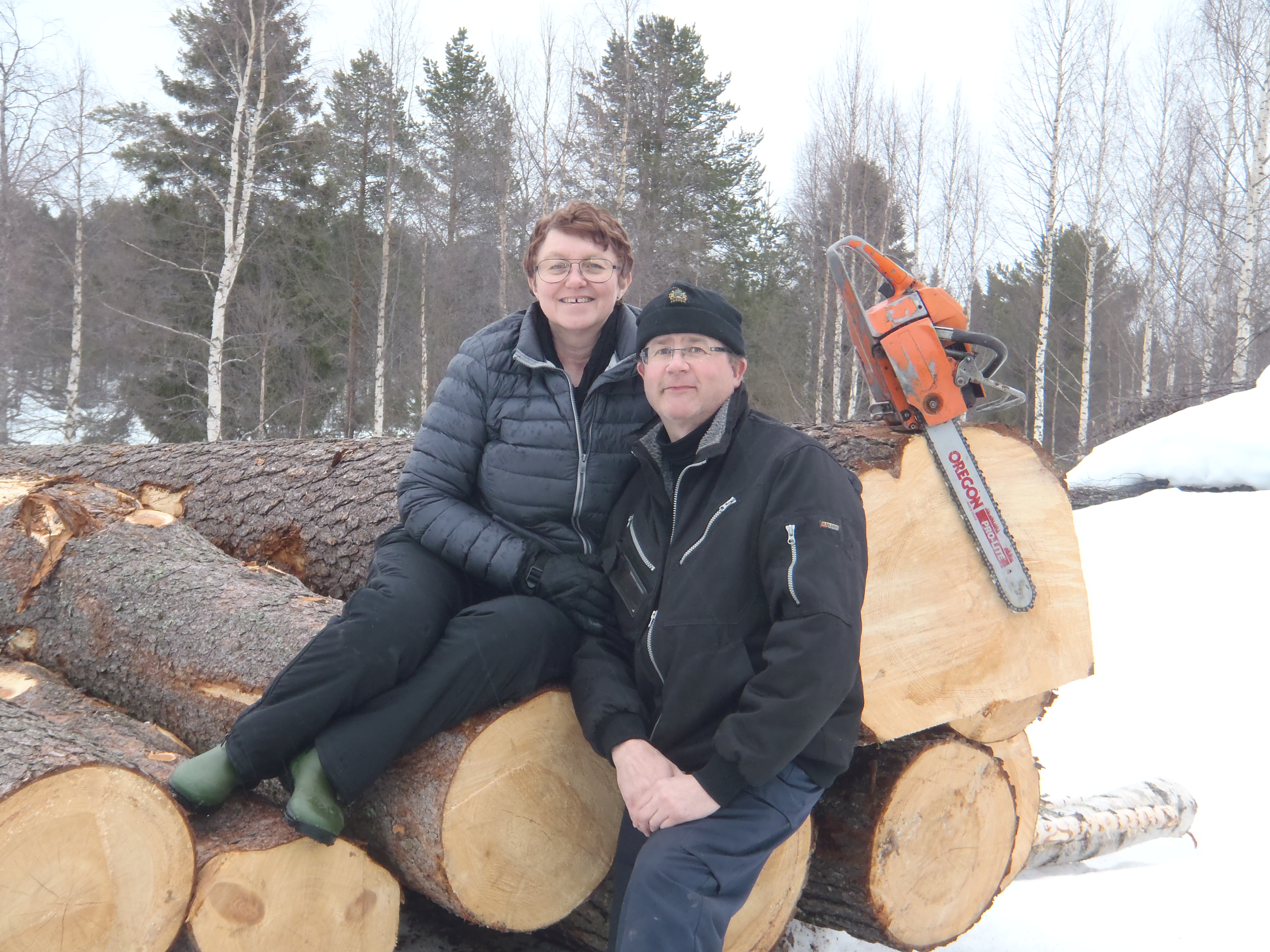 Ann-Charlotte Lundkvist
I was born and raised in Örnsköldsvik and have worked with service all my life, both as an employee and as an entrepeneur. Today I live in Tornedalen with Lars-Erik on his farm in Riipi, Övertorneå municipality. That´s why the company is called RiipiBo.
For me, proximity to forest and nature is important. Sunripened cloudberries, juicy blueberries and walks that provide energi and joy for me. Winter time we go out with snowmobile, skies and bandwagon, gladly combine with jigging and a good meal by the fire. This is also what I want to share, the access to nature and the experience that we have up here. Our everyday life.
Lars-Erik Tegbo
We live in my homestead, a forest and agricultural property where I run various companies in forest industry, with machine sales. And also service to the heavy industry as steel mills, mines and other companies.
I prefer my leisure time with reindeer husbandry, hunting and fishing. I wish more than we can feel the experience of the tranquil forest and hear the birdsong along the paths in the old forest.